Why Your Hair Bundles Are Not The Same Thickness As Others?
You may not know, but there are a lot of things you need to know when you choose the
hair bundles
.
In this article, you will learn why different bundles have different thicknesses, and how to choose the hair bundles
As we know, the bundles have straight, deep wave, water wave, loose deep, loose wave, curly, kinky straight etc. Just for example, if you have one 14 inches water wave bundles and one 22 inches water wave bundles, you'll find that in addition to being different in length, they're also different in thickness. Do you know why different bundles have different thicknesses?
Because all the bundles have a specific weight. It's about 100 grams. So no matter what length you choose, the total weight of a bundle is always about 100 grams. 
So the longer length you choose, the thinner the weft will be. In other words, it's inversely proportional.
If you choose a longer length and you also want to maintain a full and thick look, you need to choose 4 or 5 bundles, which will fit the whole look better.
In our past blog, we talked about the effects of hair wefts, such as making our hair longer and thicker, which effectively helps us to solve the problem of hair loss and thinning. The below picture shows hair bundles of different textures reaching the length of the body.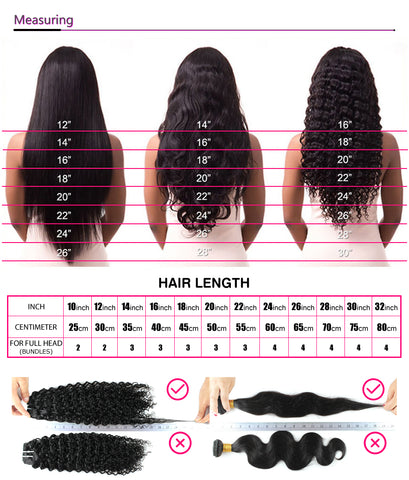 The number of bundles is mainly determined by the length of the bundles. It is also affected by the following factors:
One is a combination of
bundle and closure
.
Usually most people like to choose the 4*4 closure, we also have 5*5, 6*6 closure for you to choose.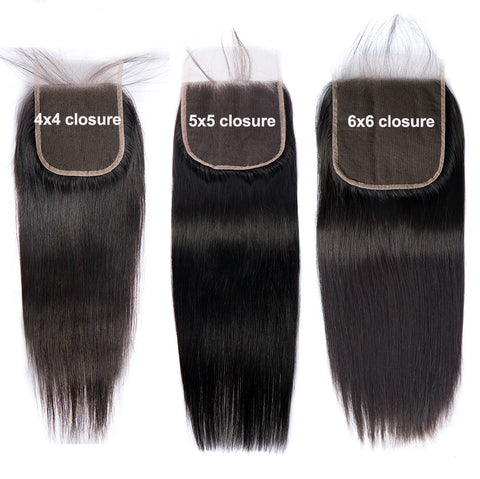 If you prefer the final look with a length of 8-14 inches, a 2 or 3 bundles will be appropriate. If you need a 16-22 or 24 inches length for the final look, maybe 3-4 bundles would be more perfect. If you want to get a final look of more than 24 inches, select at least 4 bundles to maintain a chunky look. For example, if you want to get a 28-inch look, I recommend ordering 4 or 5 bundles with closure. It must be perfect.
The second is a combination of bundles and frontal.
As we all know, the frontal size is 13*4. Because the frontal is larger than closure, so it's less bundles needed when you choose
13*4 frontal
.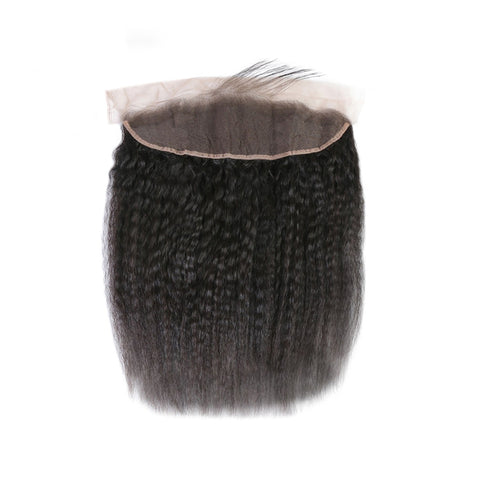 If you need about 8-14 or 16 inches of hair length, you can opt for 2 or 3 bundles with frontal for a full look. If you're looking for 16-26 inches, 3 or 4 bundles would be good. If you want your hair to be longer than 26 inches, then maybe 5 bundles is your best pick.
Third, just bundles.
Because this look only has hair bundles, need use more hair bundles than the other combinations.
If you need a final look of about 8-12 inches, we recommend you choose 3 bundles. And if you want the final look to be about 14-24 inches, then maybe you need to choose 4 bundles, that must be more appropriate. If you are getting more than 24 inches in length, then 5 bundles will suit your choice.
In addition, different textures can also affect your choice. If you use straight hair, you may need more bundles than if you were using the wave or curly hair. This is especially necessary if you intend to develop a full look.
Milsur
provide many kinds of high quality hair bundles and closure. If you have more questions about the
hair weft
, please contact us.