Something About Men Toupee You Should Know
There are many different men's hair systems to choose from today. Therefore, it is important to understand the differences between each type of men's toupee so that you can find the perfect men's toupee for you.
Male hair prosthesis are constantly changing, incorporating different hair densities and styles to become the natural hair system for men today. While the best hair replacement systems still use 100% human hair, different base materials give you different choice.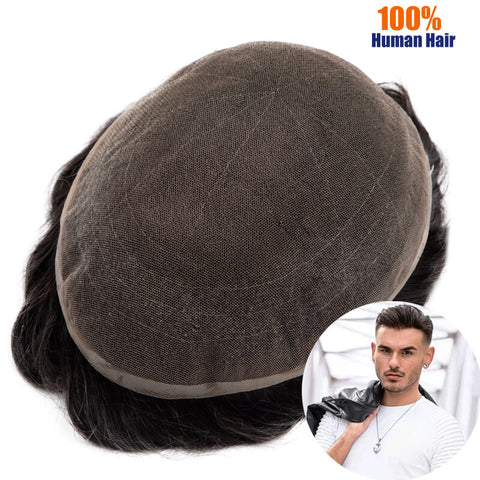 Our full French lace is a little thicker than full Swiss lace. It's a hair system that looks natural and lasts. Full French lace also has bleached knots to make it look more natural. Full French lace is one of our best-selling styles because it is natural, undetectable and breathable, which are often the most important attributes for clients when choosing the right system. We highly recommend this system for those who exercise regularly or live in humid and hot environments.
Ultra-Thin Skin Hair Systems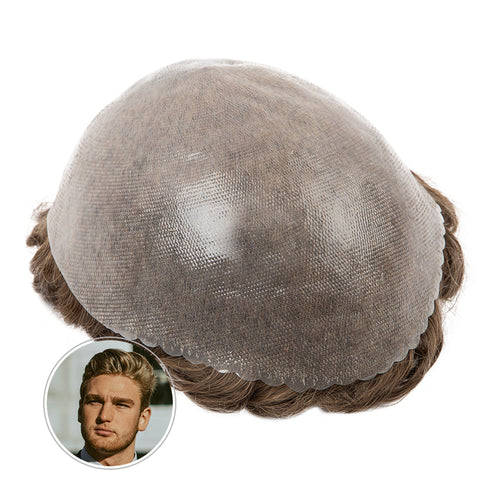 Feel naked and natural with this imperceptible Full Skin base system! With this magical wig, you will experience only natural scalp. The secret behind it is the ultra-thin polyester base, which is combined with gauze for increased durability. On the poly skin material, the strands are then injected through a special V-loop injection procedure for a more seamless look. With this hair system, the thin skin is guaranteed to create a camouflage effect that ADAPTS to the natural skin tone of the scalp, as if you weren't wearing a toupee at all!
- Undetectable, all skin bases. No discoloration due to sweat.
-- Freestyle! Brush, comb or part your hair in any direction.
- Getting ahead in hairstyle or fashion.
- Natural hairline. No deterioration. -- Feel the added value of your handmade hairpiece.
-Ensure excellent workmanship!
-Express your preference for basic design, basic materials, hair color, density, etc.

D7-3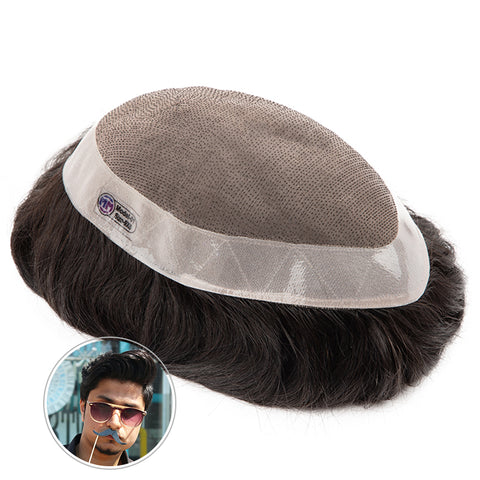 Mono hair system is the tougher and most durable hair. The base is designed as a fine mono center with 1 inch polyester coating around the edges and 1/8 folded German lace on the front. The hair is usually tied up by hand, the hair type is Indian Remy Virgin Hair, the length of the hair is 6 inches, the hair wave its 30mm wave and the hair density is 100%-130% (Light Medium-Medium Heavy) and its free style.
Our products are loved and loved by customers all over the world. We can help you solve hair loss and get a different hairstyle immediately.
We are willing to negotiate to meet your requirements.
Milsur mission is to provide our customers with what they need to become confident in themselves. Our products are rigorously checked to eliminate any defects and provide you with an outstanding experience.
---