Our Full Poly Durable PU Afro Toupee
Our durable PU Afro
Our PU
Afro thin Skin human hair system
, many men who need men's wig must choose this PU Afro, PU Afro makes you confident, you must not miss this hair system for black men.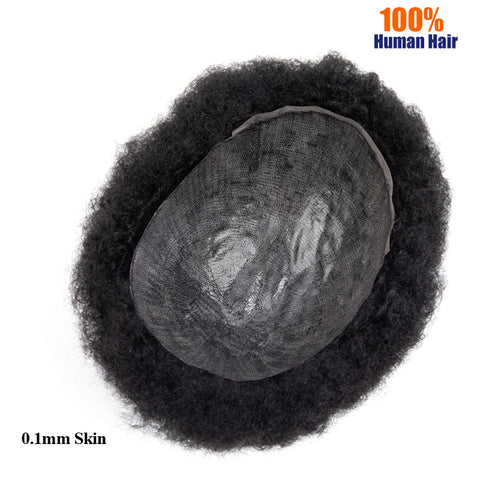 We always producing high quality
human hair systems
and we have our own factory. Therefore, we can offer our system at an affordable price. Our stores are currently able to deliver goods worldwide.
It can create an invisible foundation. The
Afro toupee
was made entirely of African curls. Do a very small curl, like an afro. The base of this toupee is made of thin PU Afro, which is imperceptible.
The full poly base thin skin for a natural look and comfortable wear.

If you want to know more, welcome to our website (milsurhair.com).

---