Which hair extensions are right for you?
To help you choose which hair extension is right for you, we asked our panel of experts to weigh in on some important factors like versatility, wearability, and affordability.
Do you often ask yourself, 'am I ready for a change?' If so, now is the time to stop putting off that big chop, dye job, or cut. The best hair extension companies will help you create your perfect look, no matter your budget.
It seems as if everyone has a different opinion on which kind of extensions are best for you. But how do you know what's the best for you?
Hair extensions are extensions that can be used to add length and volume to your hair. They come in many different styles, shapes, sizes, and colors. The best thing about hair extensions is that you can find the exact style you need to change the way your hair looks. With hair extensions, you can easily match your natural hair color and get the look you want without spending hours at the salon.
Choosing the best type of hair extensions for your hair can be tough, but choosing the best extension type is important. If you're looking for more volume, choose clip-ins. If you want fuller strands, choose wefts. But if you want bouncier curls, choose the softest, lightest, and most natural-looking hair extensions.
Introduction: Hair extensions are a great way to achieve that extra oomph in your hair. There are many different types of hair extensions available, and choosing the best one for your hair is a decision that could impact your hair for years to come. Today, we're going to talk about which types of hair extensions are best for your hair and what you should know before you buy.
Are you wondering how to choose the right type of hair extensions for you? We'll go over all the different types and styles available, and explain why some are better than others.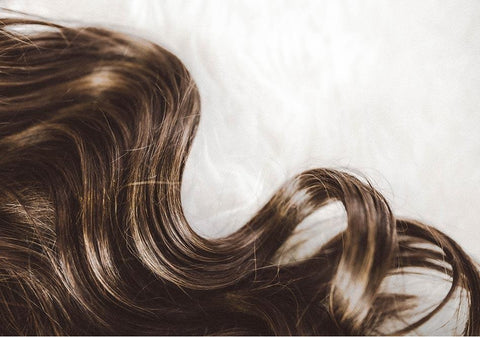 Why Hair Extensions?
In many ways, hair extensions are a modern-day alternative to plastic surgery. They are relatively cheap, easy to manage and can provide a great new appearance. One of the main reasons they are so popular is because they provide instant gratification. Anyone can have long, flowing hair in a matter of minutes. Another factor driving their popularity is that they allow people to have a new hairstyle without the commitment of a full makeover. With so many different products available, there's sure to be something for everyone.
What Types of Hair Extensions?
There are many different types of hair extensions available today, and it's important to know the type you're using in order to select the right one. Many people are interested in extensions because of the cost savings. When it comes to the cost factor, there are some types of extensions that are cheaper than others. For example, clip-in extensions are inexpensive because they don't require any special tools to install. They are made with thin clips that attach directly to the wearer's own hair. Clip-ins are perfect for people who want to change up their hair without a lot of money outlay.
How to Choose Hair Extensions?
Choosing hair extensions is not rocket science and there are many options available. But the process of choosing hair extensions can be overwhelming if you don't have an idea of what you are looking for. You may want to consider the type of extensions you need. Choosing hair extensions can be challenging for new customers, as they have to choose the right color, length, thickness, etc. This is why the right color and length of extensions should be chosen for each individual. It is important to consider the type of hair extensions that are to be used because different materials and processes are used. They differ in quality, cost, and how easy they are to apply.
How to Care for Your Hair Extensions
Once you have determined your budget, the next step is to consider which products are best for your hair. Hair extensions come in several varieties, from wefts and single hair strands, to whole locks and even clip-ins. Clip-ins are the easiest to apply, but tend to be less durable than the other styles. Whole locks and locks from the same donor tend to be more expensive than wefts and single hair strands, but can last longer, depending on how often you wash and maintain your hair.
How to Install Hair Extensions
The key to successful hair extensions is to start with quality hair. Hair extension methods vary, but there are several popular techniques for adding volume and length to hair. Clip-in extensions are the most common method used by stylists and consumers alike. These extensions, which come in varying sizes and lengths, clip onto the natural hair, adding volume and length. Permanent extensions come in the form of wefts, wigs, and strips. Wefts and strips are the two most common options for hair extensions.
How to Remove Hair Extensions
The first thing I did when I put the extensions in was to run the comb through my hair really quickly to remove any tangles and knots. I did this three times and each time I thought I could feel the hair being removed. After that, I took the extension clips off and ran the brush through my hair again. I repeated this process twice more, leaving the extensions in until I went to bed. The next day, I pulled out the extensions and brushed them out. The whole process took only two hours but I had a lot of trouble getting rid of all the tangles. I found that the hair removal gel worked better than the shampoo because the heat from the hair dryer made the tangles really easy to get out. I would recommend using the hair removal gel every few weeks to keep your extensions looking good.
In conclusion, the answer to this question is: It depends on what you're looking for. There's no one "right" best hair extension. Everyone has a different idea of what looks good on them, so the extensions that look great on one person might seem too thick for someone else. You might be trying to emulate a hairstyle from an old Hollywood movie, or you might want something that's unique to you. Either way, if you're planning on buying hair extensions, you'll have to decide what you're looking for.
---