How To Install A Lace Front Wig For Beginners
Finding a lace front wig that looks natural and feels right is a challenge that many women face when they want to wear wigs on a daily basis. However, if you know what to look for when purchasing a wig, the process can be painless and simple.
If you are looking to invest in a wig but don't know where to start, then this guide will give you all the information you need to ensure you buy the best lace front wig online.
If you've ever tried to get lace front wigs, then you know that it's not a simple process. Most people are surprised to learn how much work goes into making a lace front wig look great and feel comfortable. With so many different types of wigs to choose from, it's hard to decide which one is right for you. This guide will help you figure out the best choice for your lifestyle.
If you're thinking about getting a lace front wig, then read this post. In it, we're going to look at where to get a lace front wig, what you need to know about hair care for lace front wigs, and the different types of lace front wigs available. This post isn't for the faint hearted. It's going to be quite long, and we're going to assume that you know nothing about wigs. So strap in!
Today, I'm going to show you a step by step guide on how to install a lace front wig using only your fingers. If you've ever worn a wig before but you're afraid of messing it up or don't have a hair stylist nearby, let's get started right now!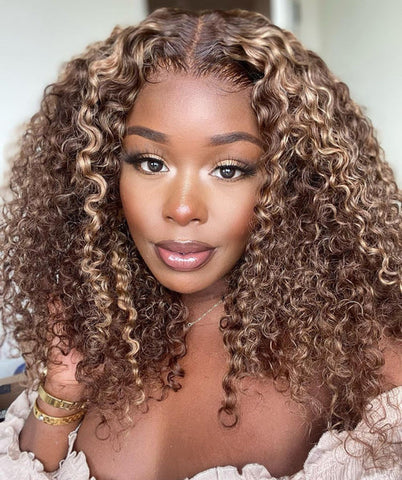 Pick a Lace Wig
Pick a lace wig! Lace wigs are great for women who wish to enhance their hair without losing its natural look. There are many lace wig options available from basic ones to more sophisticated styles. They come in a variety of colors, lengths, and styles. Many people prefer the look of a lace wig because it provides a fuller look and makes hair appear thicker. The downside is that a lace wig takes a bit of practice to style properly. In general, lace wigs are best suited to women who have shoulder length hair or longer.
Learn How to Apply the Lace Wig
Lace wigs are a fun way to change your hair style. With the right application and styling products, lace wigs can be worn for any occasion, from parties to school. But if you are looking to add some drama to your appearance, lace wigs can help you achieve this goal. To get the most out of your lace wig, make sure to apply the correct products. These will help keep your hair moisturized and protected.
How to Wear a Lace Front Wig
When I tell women to wear wigs, I'm often met with a few responses, the most common being: "Why? What are you talking about? I'm not wearing a wig!" If you have ever experienced this, you know that there is nothing worse than being called out on something you don't understand. In reality, no one is calling you out, but you still feel it in your stomach. I get it, I really do. I know how much the hair industry makes off of us, and I know that most women are very proud of their natural hair.
How to Style a Lace Wig
The lace wig comes in all shapes and sizes, but it's often worn by people looking for a fuller style than the classic bob. The lace wig has long been a staple in the beauty industry, and the popularity of the hairstyle has only increased in recent years. A lace wig is typically made from human hair (though synthetic alternatives exist), and is usually worn by women who want a fuller look. The lace wig is generally easier to manage than a curly or wavy style, and often requires less maintenance than a traditional, more "natural" hairstyle.
How to Remove a Lace Wig
Lace wigs and false hair are easy to remove and take very little time to apply. There are a few things to keep in mind before starting this project. You should be wearing a loose fitting top, and if you're going to wear panties underneath your lace wig, be sure to wear tight, supportive undergarments. Start with the wig sitting in the back, and work towards the front of the hairline. Take off the wig, and start applying a new one using the same method. Take care to make sure that the hair doesn't touch your scalp, or you'll end up with split ends.
How to Choose a Lace Wig
There are several options when choosing a lace wig. Some women choose to cut their own hair to make it easier to style. Others prefer to visit a professional salon to style their wig. Some choose to style their lace wigs themselves, while others may purchase a lace wig with styling built into it.
In conclusion, Lace front human hair wigs are very popular with women who want to enhance their appearance. You can find a wide selection of lace front wigs at affordable prices. Wigs have been used for centuries to add beauty and glamour. It's been widely used in movies and television shows, too. Many celebrities have been seen wearing wigs on red carpets and on stage. You can use this article to learn how to install a lace front wig for beginners. This will help you find a beautiful lace front wig for your special occasion.
---